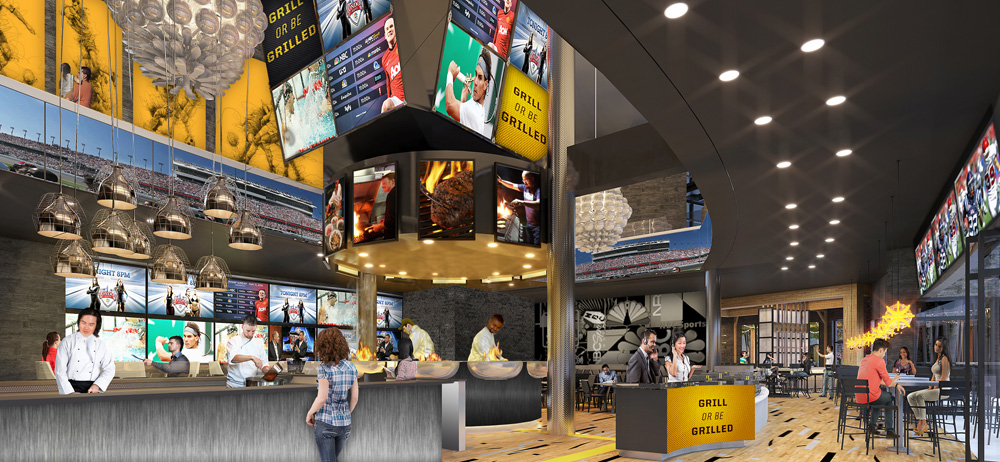 Smell that folks? That's the smell of corporate synergy! Universal Orlando and parent company NBCUniversal, a subsidiary of Comcast, have announced a new dining experience going coming to CityWalk this fall. The NBC Sports Grill & Brew will be the the first location in what sounds like more to come around the country.
The NBC Sports Grill & Brew will be taking over the former NASCAR Sports Grille location that has been vacant for about a year. The location will feature over 90 TVs, and promises an impressive menu of over 75 items. In addition to traditional sports grill fair, there will be unique items like the crab scotch egg. If the action on the TVs isn't to your liking you could also view the action happening in the huge open kitchen as the chefs prepare your meal on custom open fire grills. Over 100 beers, including an exclusive draft, will be served inside and out in the beer garden.
Not really being a sports fan myself I can't say that this new venue is terribly exciting. Even if I was, there isn't anything all that unique about it that I've come to expect from other recent CityWalk expansions like The Cowfish. It does seem like they are trying some interesting things with the menu so that could be a big draw.