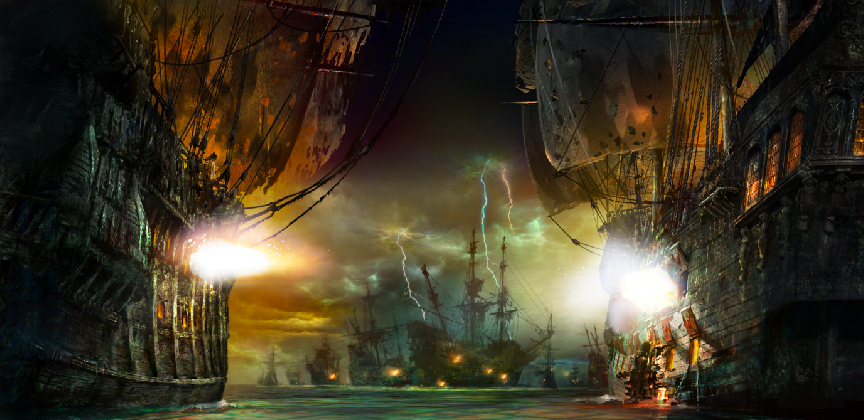 It was inevitable that Shanghai Disneyland would be delayed. The original date of late 2015 seemed a little too presumptuous. And while the construction has been mostly secret, brief looks over the walls have shown that construction looked unlikely to be completed by years end.
Now the new official opening window is early 2016. If i were to guess, I'd say we won't see the gates open until summer 2016 at the earliest. In the wake of this news Disney has released some new pictures from inside the new Pirates of the Caribbean ride, "Battle for the Sunken Treasure", that will be part of the first ever Pirates themed land called Treasure Cove, which you can learn more about here.
The concept art and the actual construction photo makes this attraction look very exciting. The Asian Disney parks have always been unique in all the best ways. Shanghai looks to be going above and beyond on everything and a Pirates looks to be one of the crown jewels.
Disney also released some construction photos of the two resort hotels being built. The Shanghai DIsneyland Hotel will be the signature hotel of the resort and the Toy Story Hotel which will be the more moderately priced hotel on property. As you can see in the pictures below, the resort is still heavily under construction but it looks like there will be a pretty amazing view of the Storybook Castle from the Shanghai Disneyland Hotel.